The 30/30 Project by Vincent Fantauzzo demonstrates both artistic stamina and endurance with 30 portraits of iconic Australians painted in 30 days.
Artist Statement
What I wanted to do is think about what inspires me or what I'm proud of about being an Australian. I wanted to try to engage with people that inspire me, and see who inspires them. To have it be an organic process. So I went into the project without much of a plan. I asked friends and family and the subjects – who inspired them – to find the subjects. So it wasn't all about me and what I'm interested in. It was about maybe understanding a little bit more about Melbourne, about Australia and what makes us who we are. We are such a small country but we impact the world quite heavily, often through the arts.
So what I did was just go out and ask, say, Baz, and paint him, and ask him, who inspires him. And he'd say, Elizabeth. I ask Elizabeth, who inspires her, and she'll pass me on to someone else. And it kind of all just happened like that. And I wanted to know if all of these people had something in common. Why are these people so driven? How did they achieve? These are normal people that have achieved so much. Is there something that stands out? Did they all have the same thing happen to them as a child? Did they all have great educations? What's pushed them to achieve what they have achieved? There wasn't anything really, except that they are all really passionate about what they do. They all really love where they come from and they would be doing it whether they were paid to be doing it or not.
The 30/30 Project – Video by Michel Lawrence
Artist Background
Australian painter renowned for his portrait work, Vincent Fantauzzo has exhibited worldwide with shows in India, Vietnam, New York, Los Angeles, Hong Kong and Australia.
Born in 1977 in the UK, with a Bachelor of Fine Arts in Painting, and a Masters of Fine Arts at RMIT University, he is now an Adjunct Professor with RMIT.
He is a four-time winner of the People's Choice Award at the Archibald Prize, for his paintings of son Luca (2014), partner Asher Keddie (2013), actor Heath Ledger (2008) and child actor Brandon Walters (2009). Fantauzzo also won the Archibald's Packing Room Prize in 2011, for his painting of chef Matt Moran, a friend and Luca's godfather.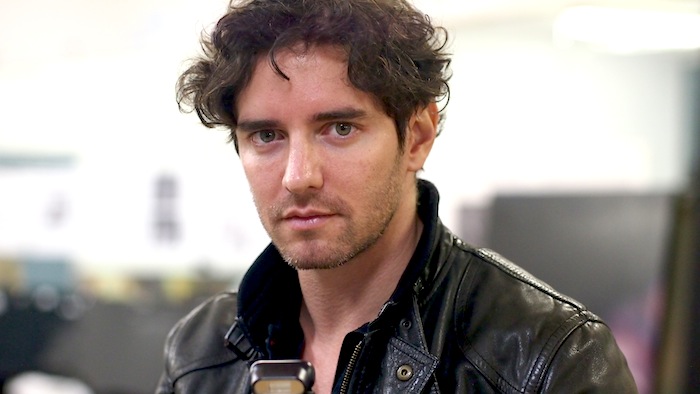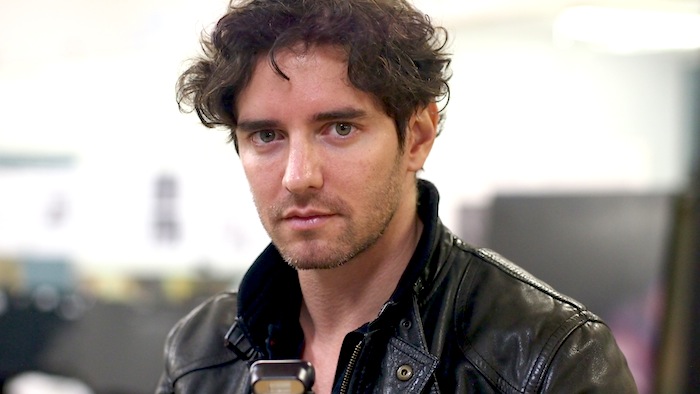 Project History
Acclaimed Australian artist Vincent Fantauzzo painted 30 Australians, from different walks of life, in 30 days. The portrait subjects come from varying fields such as the arts, science, entertainment, politics, philanthropy and sport. Portraits include the Hon Bob Hawke AC; film director Baz Luhrmann; AFL legend Ron Barassi; actress Asher Keddie; champion Australian Rules footballer Heritier Lumumba; and David Walsh, founder of the Museum of Old and New Art (MONA) Tasmania – to name but a few of the 30 extraordinary subjects.
The collection has previously been exhibited at
The NGV Studio, Federation Square (July 2012)
RMIT University (March 2013)
The Yarra Gallery, Federation Square (February 2014)
The Boarchardt Library, La Trobe Bundoora (August 2014)
The Cathedral Room, 100 Queen St, ANZ (December 2014)
Benalla Art Gallery (April 2016)
The Foyer, 101 Collins St (July 2016)
InterContinental Melbourne The Rialto (August 2016)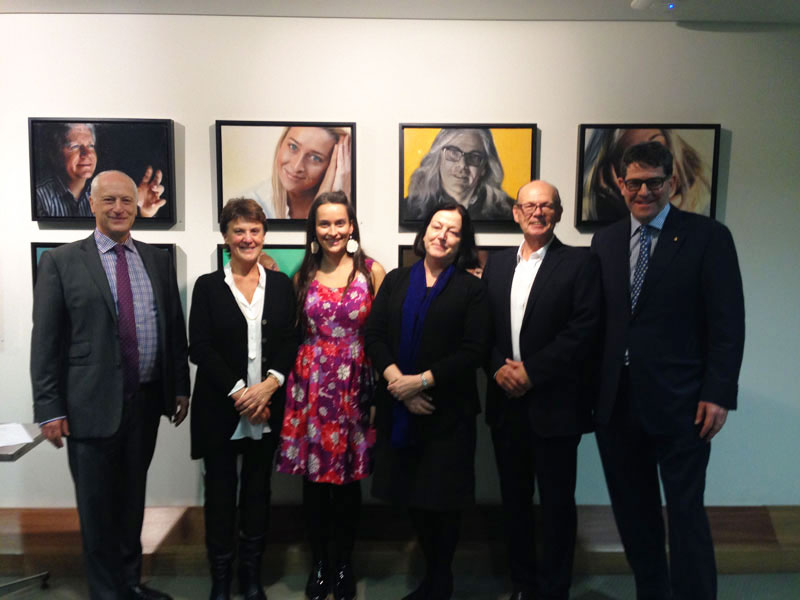 Leon Kempler AM, Sue Davies, Julia Mihai, Prof Jane Long, Eddie Kutner and Peter Yates AM at the launch of The 30/30 Project at La Trobe University Bundoora, Aug 2014